Faux Animation Cels
You know you have too much time on your hands when you create phony animation cels based on cartoons that don't exist.
This project was co-dreamed up by my friend Bob and me as a surprise gift for our friend Robbie. Bob and I are both admirers of Bruce Timm, the designer behind animated projects such as Batman: The Animated Series, and we thought it would be fun to create fake merchandising that suggested that the three of us had been cast in an animated cartoon. It actually sounded a lot less crazy at the time.
The first step was to create alternate personalities for the three of us. Robbie, among other things, is a juggler and card lover, so we put him in the role of a Jack, or as we called him, "The Knave." The most technical of the group, I was given a high-tech costume and dubbed "Control-X." Bob is the most bizarre of the trio in real life, so he fit right in without much modification as "The Bob." We even came up with background stories for each character in case we ever wanted to take this madness any further.
The Knave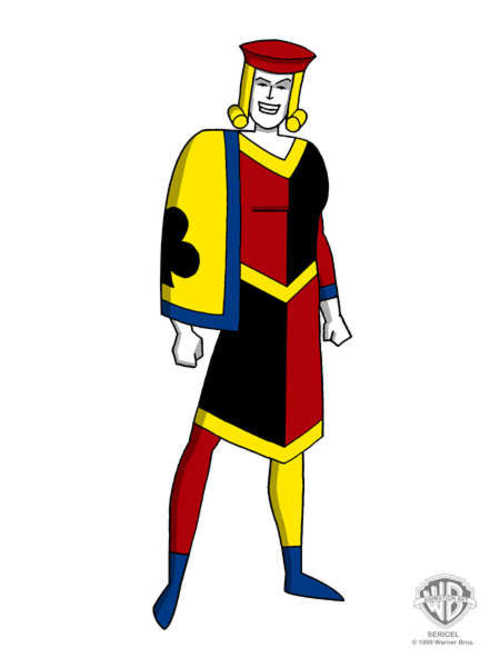 The Bob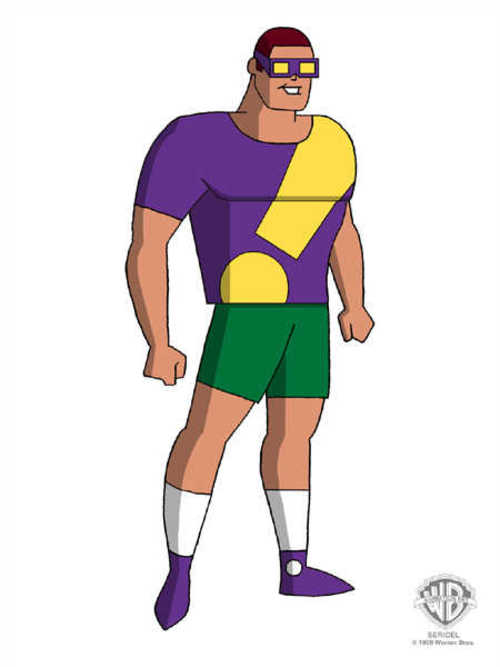 Control-X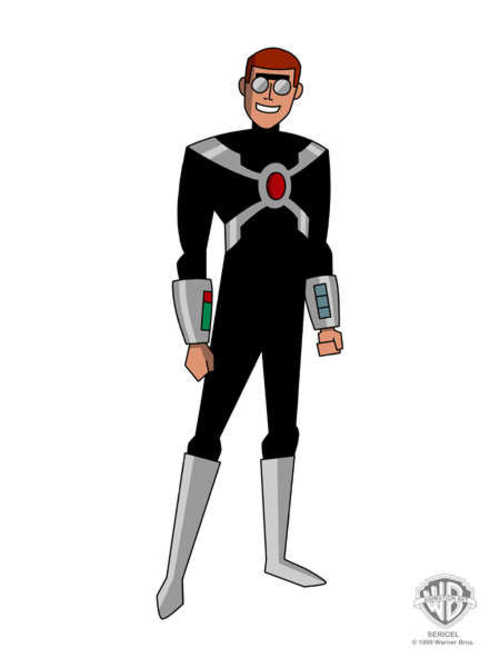 Bob had significant input into the design of his character; the other two are my designs. I spent the most time on The Knave, researching the history of playing cards and finding reference art for inspiration. The "power bands" on Control-X's forearms are inspired by Alex Toth's Space Ghost. I don't know what that thing on my chest is, but it sure looks uncomfortable.
The process for creating the faux cels was fairly straight-forward. I drew them with pencil and paper, scanned them into Photoshop, traced them with paths, inked and colored them, added a self-made WB logo, printed them on transparencies, and mounted them in black frames on white paper.
I took the trouble to create a pretty nice WB logo using Photoshop paths, because you never know when you might need one. I own a Superman sericel that I used as a reference; I tried to make the cels match the look and quality of the real thing as much as possible.
As a final touch, I created a certificate of authenticity that matched real ones from the Warner Bros. Studio stores.