Superman Extreme
Mon, Jun 3, 2013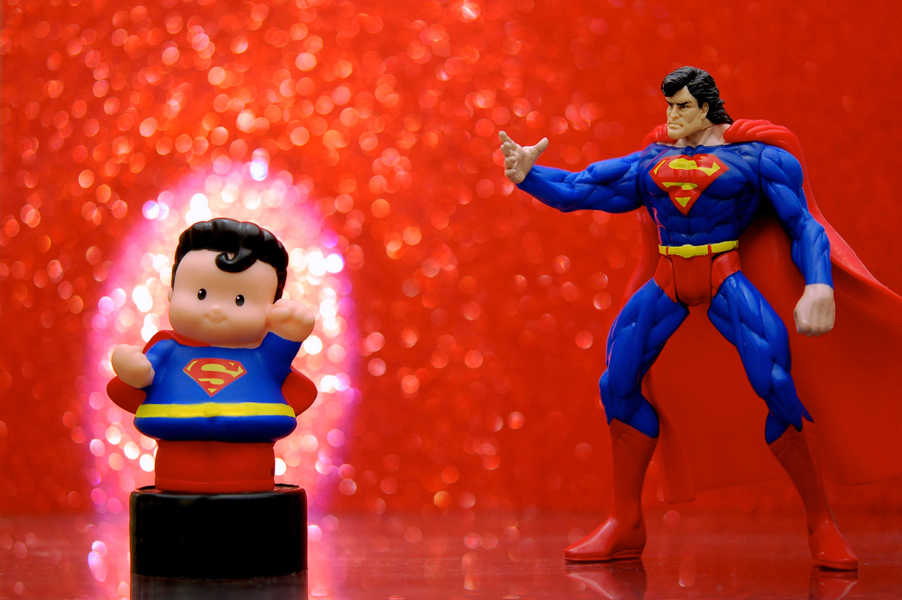 This is the first in a series of photos that show two extremely different interpretations of the same DC Comics character.
The figure on the left is Superman from the Fisher-Price DC Super Friends line of Little People toys, released in 2011.
The figure on the right is Superman from the Total Justice line of action figures, released in 1996. The long hair is based on Superman in the comic books of that time. The over-muscled sculpting and "ready for action" pose of the figure is consistent with other late 90s action figures.