Star Trek Christmas Tree 2012 - Alternate USS Enterprise
Sun, Jan 20, 2013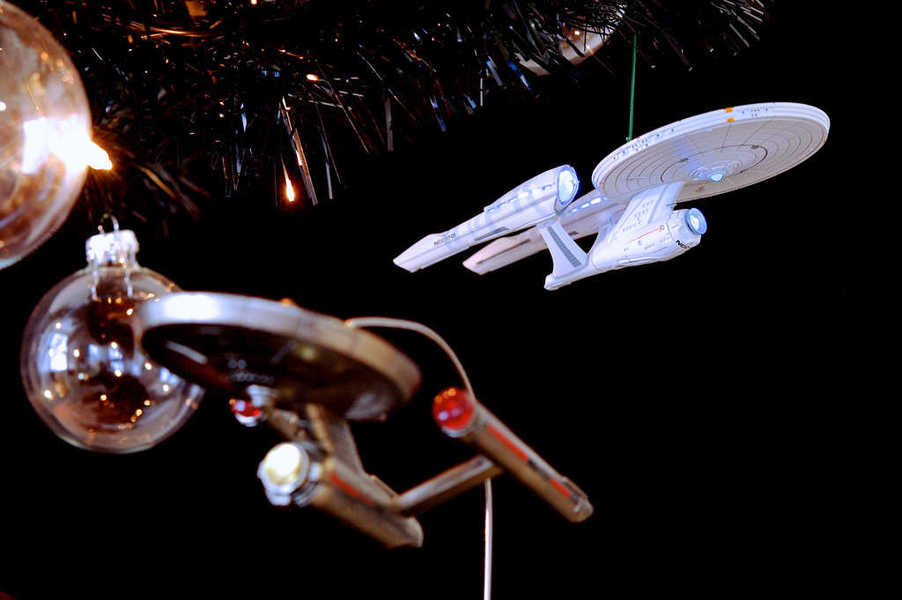 In 2010 Hallmark produced the USS Enterprise ornament. This "alternate timeline" starship was first seen in the 2009 J.J. Abrams film Star Trek under the command of Captain Christopher Pike.
In the foreground is the original USS Enterprise, part of a 1996 Hallmark ornament set celebrating the 30 year anniversary of Star Trek. This starship was first seen in the TV series Star Trek and was commanded by Captain James T. Kirk.
Of course both of these Enterprises are part of my Star Trek Christmas tree.