Mad Man With A Box
Mon, Sep 17, 2012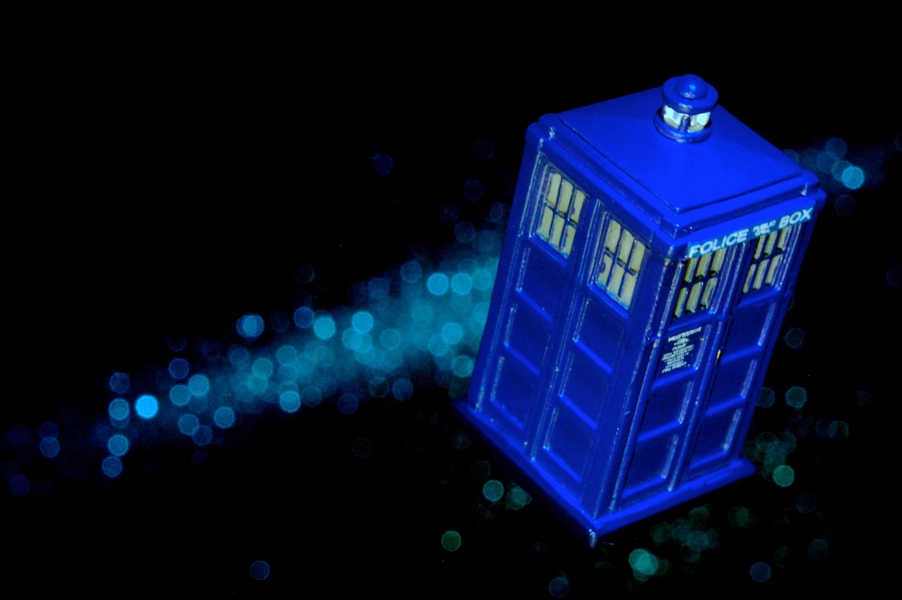 There's something you better understand about me 'cause it's important and one day your life may depend on it: I am definitely a mad man with a box.
— The Doctor
This is a 1 1/2 inch police box (HO scale) suspended with black thread.
Photo submitted to the Flickr group Macro Mondays for the "Science Fiction" theme.