How to Turn Your Mid-sized Sedan into a Compact
Tue, Aug 13, 2013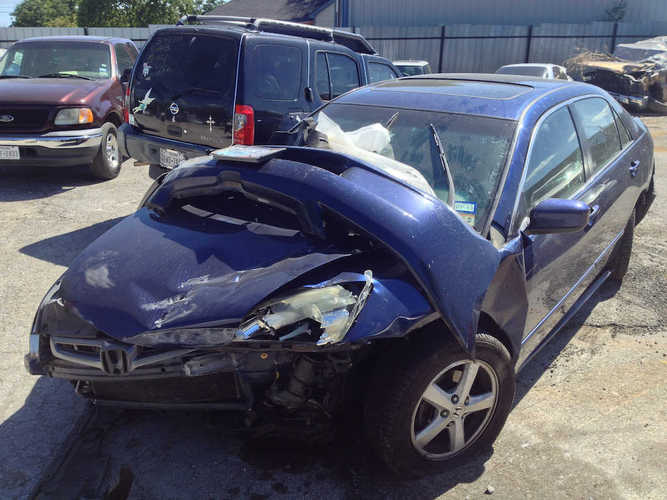 On Saturday, August 10 my wife Leslie and kids had a major accident in our Honda Accord. They lost control of the car, swerved across three lanes at 65 MPH, struck a concrete wall, then ricocheted back into two lanes of traffic.
Miraculously, no other cars were involved, and they all walked away from the accident with no broken bones.
Thank you Austin EMTs and Brackenridge E/R for taking excellent care of my family, and thanks to Honda for creating incredibly safe vehicles.