1.21 Gigawatts
Tue, Apr 10, 2012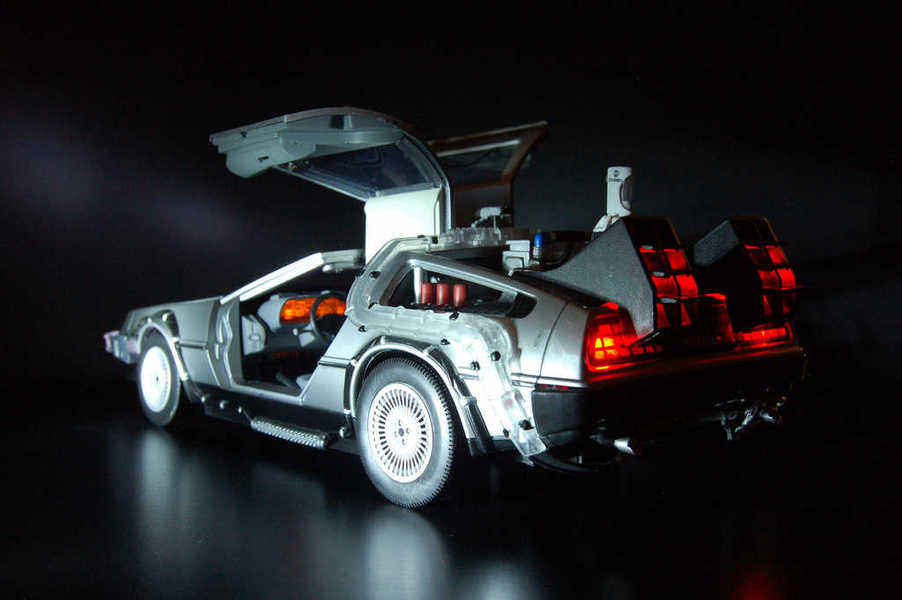 According to Mashable:
The not-yet-released electric version of the iconic DeLorean sports car featured in the Back to the Future films has arrived at the 2012 New York International Auto Show, touting an iPhone dock, Bluetooth capabilities and a battery-powered engine.

The electric DeLorean, which will hit the U.S. market in 2013, was originally announced in October 2011 but it's making a surprise appearance at the auto show this week.

The latest DeLorean still comes with recognizable gull-wing doors, a stainless steel body and a rear-mounted engine. However this sucker is electrical: It features a 32-kilowatt-hour lithium-ion phosphate battery system.
I believe I have a birthday coming up in 2013.