Pinstasquare (aka Hipster)
Sun, Feb 19, 2012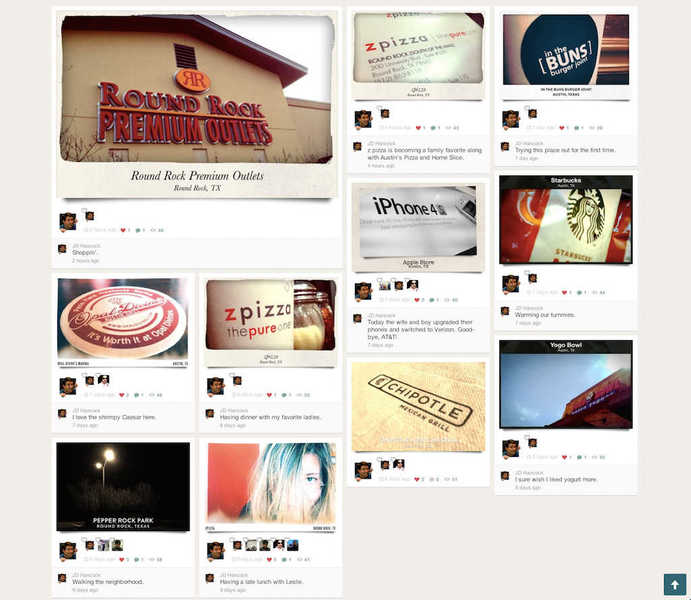 If you're not familiar with Hipster, it's a photography app that offers a cool, grid-based design like Pinterest, the ability to add neat filters like Instagram, and the location awareness of Foursquare. Lately I have been favoring Hipster over Instagram for my "out and about" photography, for several reasons:
Hipster assumes that location is important with the photos you are taking on the go, which in my case is mostly true.
Hipster has a web interface so even people without an account can play.
I prefer Hipster's filters over Instagram's.
I don't like square photos.
If you are into photography and location-based apps, I highly recommend Hipster, available for iPhone and Android.
Check out Hipster for yourself: