No Ice Cream for You!
Sat, Jul 23, 2011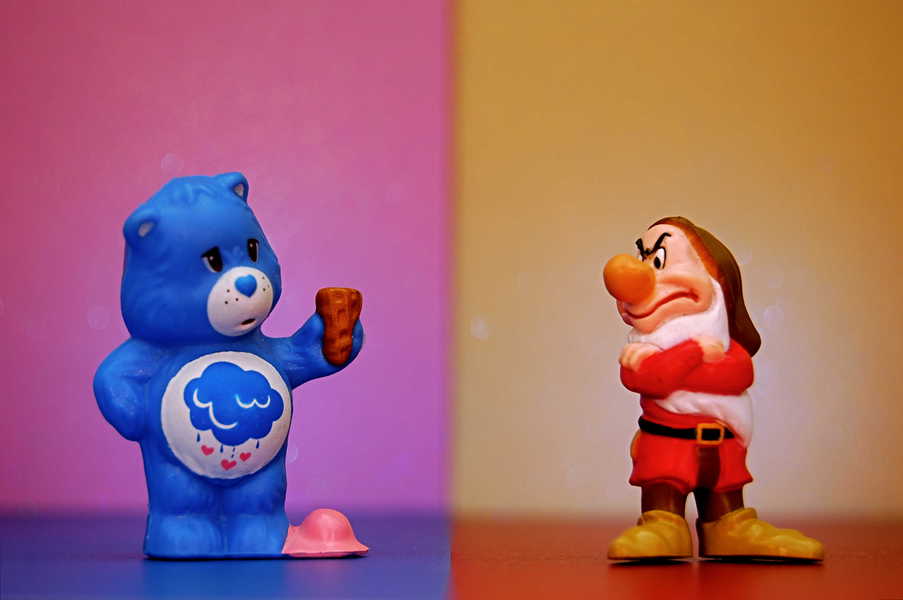 Ever have one of those days?
My "Grumpy Bear vs Grumpy" photo can be found on We Love Difference this week as part of their "Ice Cream and Milkshakes" theme. If these two little grumpsters give you a smile, please vote for them by visiting We Love Difference and clicking the little green heart under the photo. Thanks!
For a year's worth of similar pop culture pairings, visit my Duel 365 project on Flickr.